How to fix BSoD 0x00000026?
The working session can be interrupted by the blue screen of death with code 0x00000026. This means that there are problems with the optical drive file system.
Solutions for BSoD 0x00000026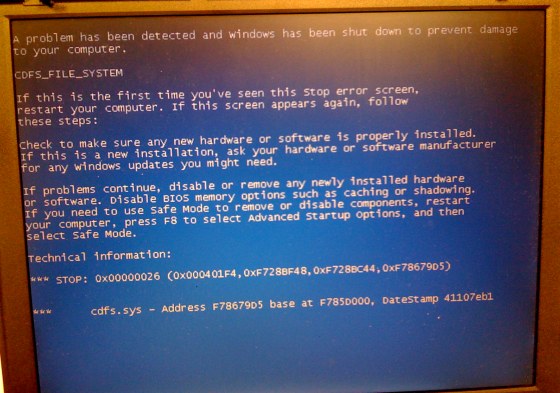 To solve the problem, try the following:
Make sure that the IDE (SCSI) drivers are OK. It is preferable to reinstall them.
Check that the disk drive is working. This applies not only to DVD-ROM, but also to HDD (SSD).
Disable antivirus software. Also it concerns programs for creation of backups, optimization of disk space.
Update the OS. If this is not possible due to the permanent blue screen of death, then install the updates in safe mode.
Check the file system for errors. To do this, run the chkdsk / f / r command on the command line.
Free up space on the local disk. Sometimes error 0x00000026 eliminates the increase in the size of the paging file.