How to fix 0x8004FF6F error?
Error 0x8004FF6F is issued when you try to remove Microsoft Security Essentials (MSE). It often occurs after upgrading to Windows 10 than in Windows 7 or 8. At the moment there is still no exact reason for this problem.
Error 0x8004FF6F guide: how to fix it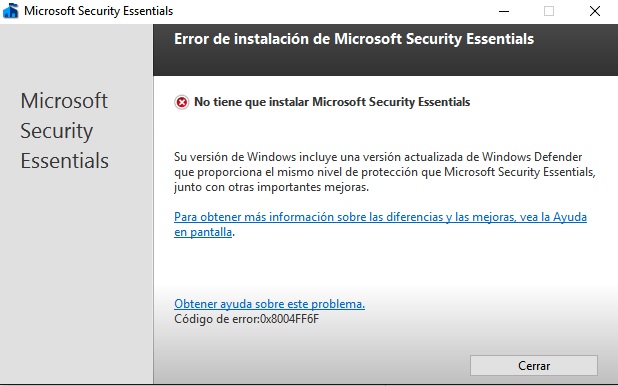 Change the properties of the file Setup.exe. Locate the file at C: \ Program Files \ Microsoft Security Client \. Right-click on it with the right mouse button, then "Properties" => "Compatibility", put a tick in the line "Run the program in …" mode and select "Windows 7" from the drop-down list, confirm actions by clicking "Change settings for all …" and "Apply". Run the command prompt with administrator rights, enter the command in the exact form "C: \ Program Files \ Microsoft Security Client \ setup.exe" / x / disableoslimit. Repeat the removal of MSE.
Use the additional utility Microsoft. Click the link to install the application. After startup, it will automatically start to search for problems on your computer and ask you what's wrong with you: installing or uninstalling the software. Select that with deletion and then indicate that you will stop on the recommended way to solve the problem. A window with the list of installed programs appears, you need to find the line "Microsoft Security Client". Then just confirm the proposed questions. As a result, MSE will be deleted without error 0x8004FF6F.