How to fix 0х80073cf9 error?
Message "For some reason, the application could not be installed. Try again. Error code: 0x80073cf9 "is typical for devices under mobile or Windows desktop when installing and updating programs. After it is impossible to complete the required operations, and the reasons for this are:
The OS has restrictions on changing applications;
error in the firmware of the smartphone;
Incorrect device settings;
not enough free space.
Solutions for PC users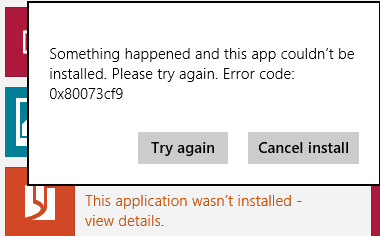 Edit the registry. Before executing the change, make a backup of the registry. Delete the key: HKEY_LOCAL_MACHINE \ Software \ Policies \ Microsoft \ Windows \ Appx \ AllowAllTrustedApps = 1 and reboot.
Checking the AUInstallAgent folder. It is located at C: \ Windows \ AUInstallAgent. If it does not exist, you must create it and reboot the computer. If that does not work, start a command prompt with administrator rights, type sfc / scannow, and press Enter.
Solutions for Windows Phone users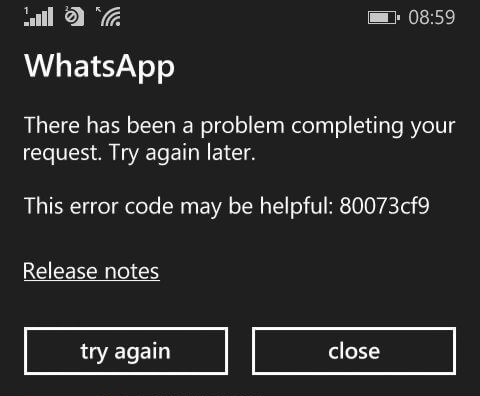 We find the memory. The application needs space on the phone. If the internal memory is small, but there is a lot on the flash drive, then configure the phone so that the program is installed on the flash drive. It also makes sense to remove the largest multimedia files.
Check the settings of the region, date and time. The information specified in the account must not be different from the one entered in the device. This applies to the location and timing settings.
Does not help? Make a hard reset of the smartphone – from this error 0x80073cf9 will be lost, but all information on the device will be deleted.