How to fix BSoD 0x000000c4 on Windows 7?
0x000000c4 is the blue screen of death that users of the Windows 7 operating system have been harassing since recently. Despite the fact that the "seven" has long been not the target OS for Microsoft, it is used by a huge number of users around the world, so this BSoD represents itself is more than an actual problem.
Based on the feedback, the most common cause of the blue screen of death 0x000000c4 is installed in the update system KB4056894. Correcting this problem is not the easiest task, because a constantly appearing critical failure prevents you from entering the system.
Fixing BSoD 0x000000c4 on Windows 7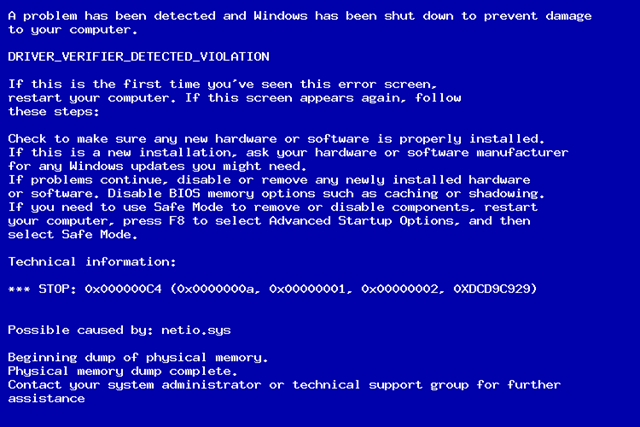 Create the installation media with Windows 7.
Boot through it.
Click the "Restore system" button.
Then click "Troubleshooting".
Then click "Advanced Options".
Select Command Prompt.
Type dir d: and press Enter.
Then enter the command dism /image:d:\ /remove-package /packagename:Package_for_RollupFix~31bf3856ad364e35~amd64~~7601.24002.1.4 /norestart.
The time for the command will be about ten minutes. Wait until the KB4056894 removal process is complete, and then restart your computer. This time, 0x000000c4 errors should not be present when you start Windows 7. We recommend that you go to the Update Center settings and hide the update under the number KB4056894, so that it no longer boots and does not cause such problems.