Free Download Rockstar Games Launcher
Rockstar Games Launcher is a new game launcher that allows you to download and play Rockstar Games projects released on the PC platform. This proprietary launcher has its own store where you can purchase all the latest Rockstar games and currency for GTA Online, as well as features such as cloud saving and automatic game updates.
Some Rockstar games are already installed on your computer? Do not worry, Rockstar Games Launcher will automatically scan the data on your PC and add all installed games to the launcher library. Conservation is also not going anywhere. The launcher requires a Social Club, which, fortunately, is installed simultaneously with the launcher itself.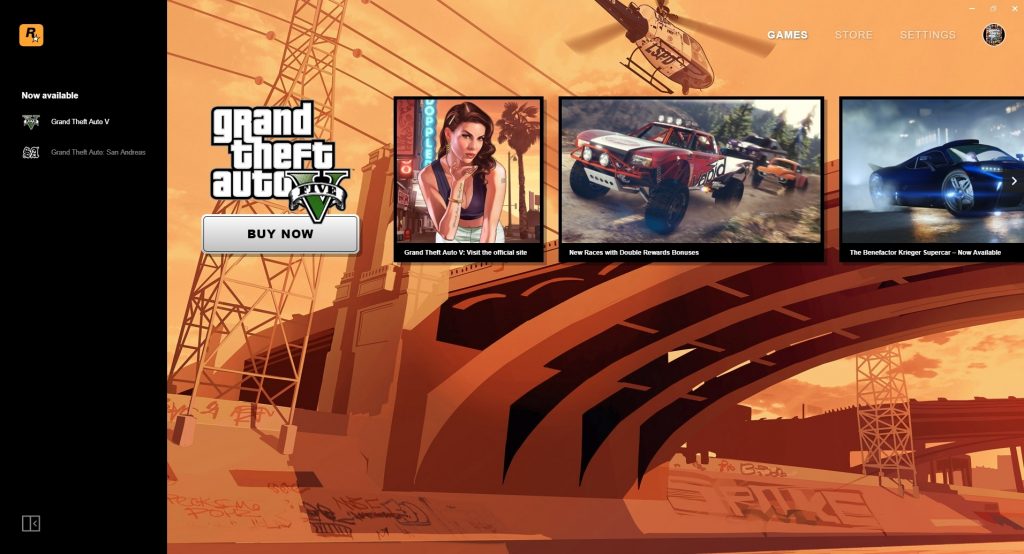 Rockstar Games Launcher weighs in installed form no more than 150 megabytes and works fast enough, which is good news. Also, it should be noted that for a limited time to anyone who installs Rockstar Games Launcher on your computer, issued a completely free copy of the game Grand Theft Auto San Andreas. Wishing to get this toy-hurry!
You can download Rockstar Games Launcher from a conveniently located link below or on the official website of Rockstar.