Assassin's Creed Origins: how to fix errors, crashes, bugs, freezes, low FPS and more
Assassin's Creed Origins still got to its release on the PC and the console of the current generation, and the game has quite good reviews on Steam, given that this is a project from Ubisoft at the start. However, without any problems, of course, there was not. Today we will deal with you technical problems of the PC version of Assassin's Creed Origins, which prevent players from enjoying the novelty. Among the problems you can find things like crashes, bugs, errors, black screen, low FPS, friezes, departures on AMD processors and others.
Fixing different technical problems for Assassin's Creed Origins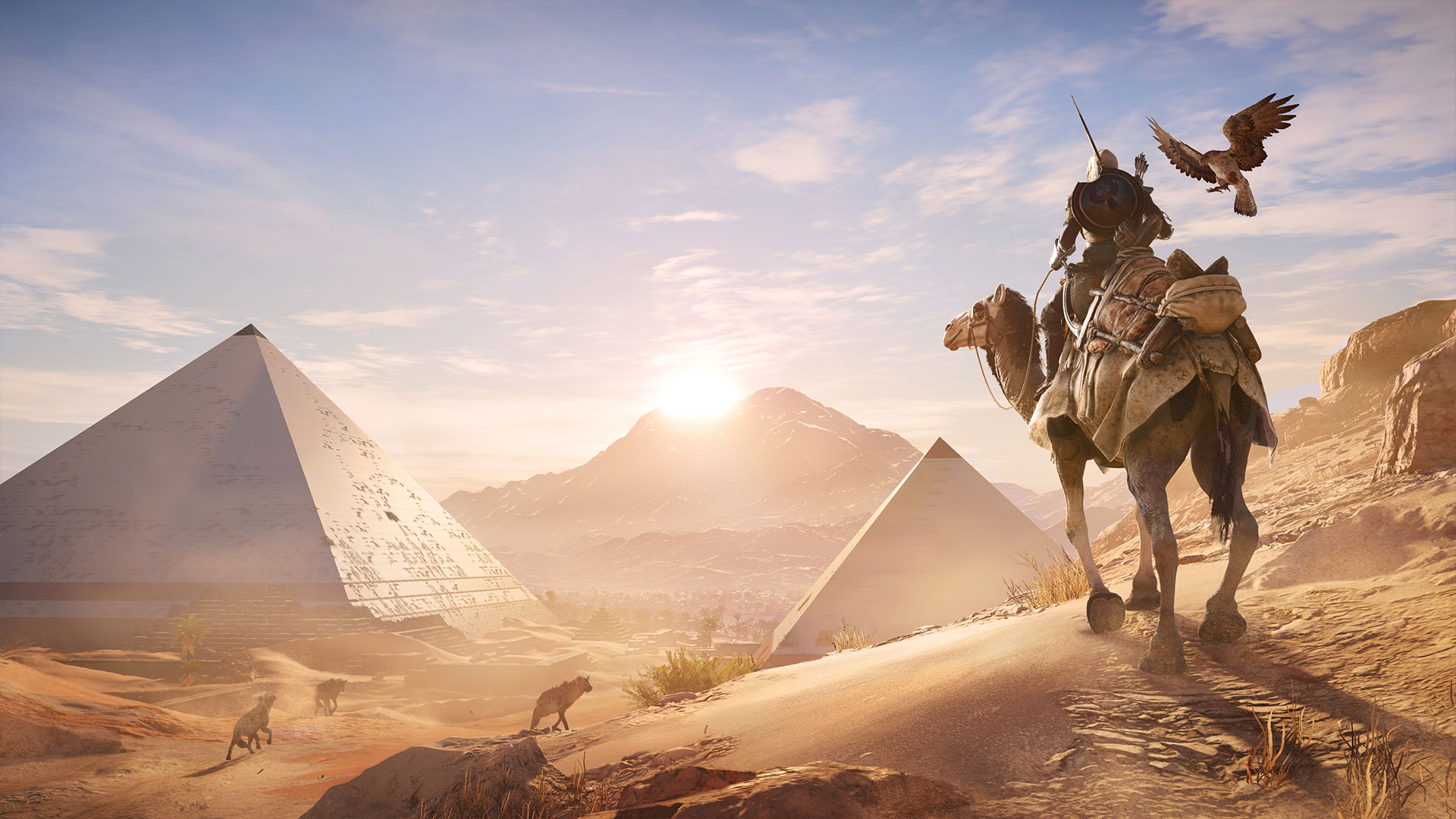 Assassin's Creed Origins – low FPS / freezes/low perfomance
Low frame rate in Assassin's Creed Origin is a rather unpleasant problem, however, as it turned out, it is not so common among players. You can try to fix this trouble by simply installing the latest drivers for your video card.
When every AAA game exits, special drivers are developed, which can improve performance many times. If you have not installed the driver yet, and immediately rushed to play Assassin's Creed Origins, then we strongly recommend that you update them. Believe me, you will definitely notice at least a slight difference in performance.
Assassin's Creed Origins isn't starting
This problem has been touched by so many players. When they tried to launch Assassin's Creed Origins, they were very disappointed, as the games simply did not start. However, players have already been able to find a couple of reasons why the game refuses to run.
First, update the drivers for the video card, if you have not already done so. This is particularly true for those users who have repeatedly delayed updating drivers for a long time. Secondly, if you use a utility such as RivaTuner Statistics Server, then disable it, as it prevents the correct launch of Assassin's Creed Origins: many users have already been proven that it is the root of the problem.
Assassin's Creed Origins – no sound/sound problems
Some players claim that they do not have sound in Assassin's Creed Origins. The problem is in the incorrect sound settings for the game. This problem is solved very simply and quickly by setting the correct settings.
Go into the properties of your playback device and set it in the sound format parameters "24 bit, 96000 Hz (Studio recording)". If you still have problems with sound and you use 5.1 or 7.1 audio channels, then set the Stereo sound settings and then the problems should disappear.
Assassin's Creed Origins isn't start on AMD Phenom processors
Unfortunately, Assassin's Creed Origins does not currently support AMD Phenom processors running on instructions SSE4.1 or SSE4.2. These types of processors are quite outdated and often developers do not try to optimize their projects for them. The solution is only one thing: waiting for the release of the patch from Ubisoft.