Far Cry 5 Guide: How to Make Money
Money plays a significant role in the gameplay Far Cry 5. With the help of money, generally you can buy a variety of guns, improve them, ammunition and more. Money does not happen much, as they say in the common people. In Far Cry 5, there are many ways to earn yourself money. In this guide we will tell you where in Hope County you can earn a living.
How to Make Money in Far Cry 5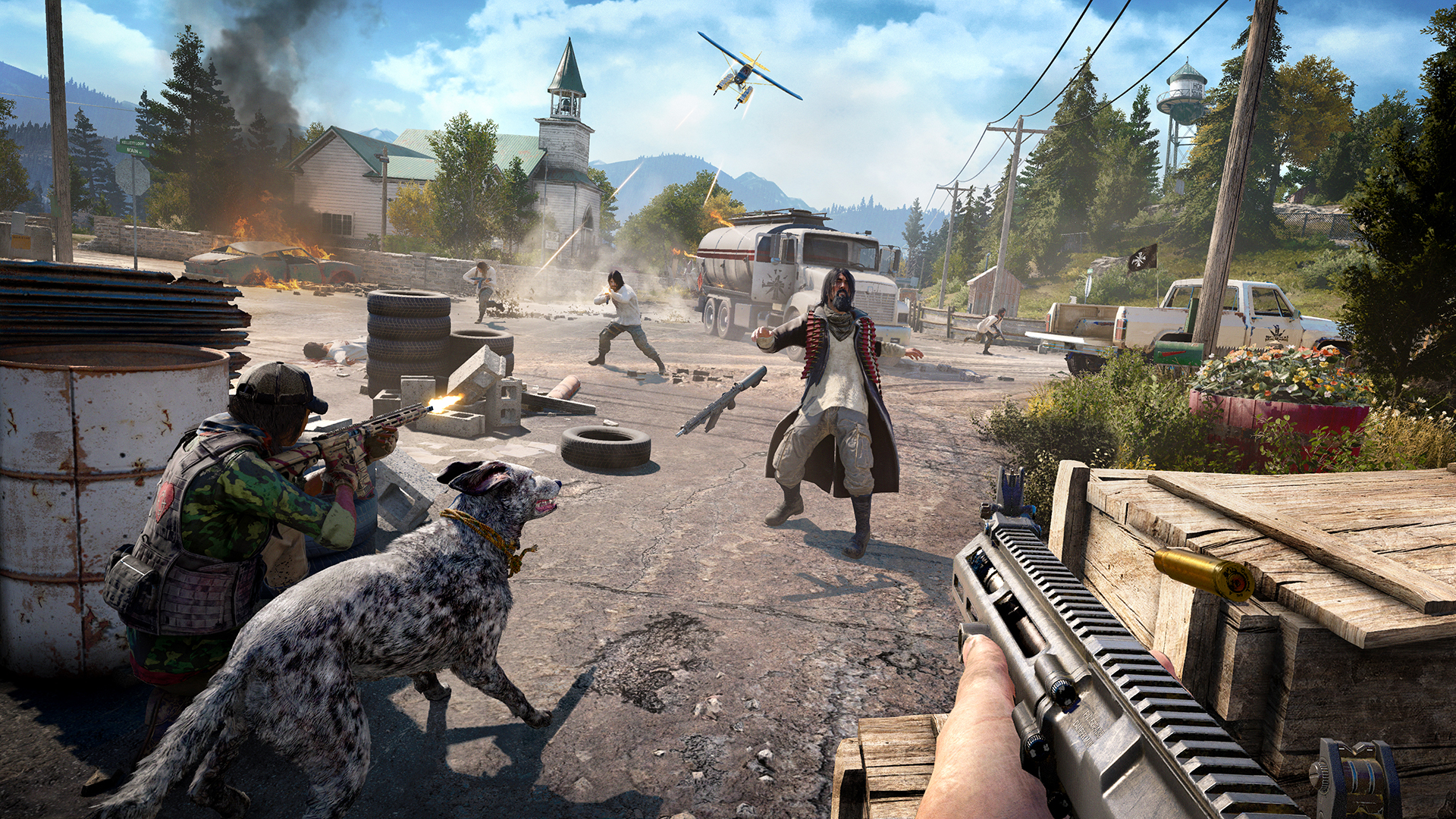 It does not matter if you want to buy yourself a bunch of guns or personalize some of the previously selected ones – you will need some amount for this. Moreover, the more money you have, the more you can buy or improve, which is quite logical. Starting from improving your character and ending with the purchase of different techniques – you need cash. Let's see what you can do in Far Cry 5 to get it.
Play the main and the secondary missions
The most obvious solution, which you can resort to, is the passage of the main and additional missions. However, this task will take you the most time, but the reward will be appropriate. The game will not only reward you with cabbage, but you will also be able to access rare items that can easily be sold to certain people in Hope County.
Caches
In the world of Far Cry 5, special caches are scattered, containing in itself all sorts of objects, for example, money or rare weapons. However, it's worth noting that these caches are fairly well hidden, so you may have to leave a fair amount of time before you find them all. Believe me, some of them are hidden in places you could not even guess about. Nevertheless, the time spent on their search will be more than offset by what lies in them.
Safes
Throughout Hope County you can find quite remarkable safes, in which, naturally, lies a bunch of first-class good. Of course, they will be closed, but this is not a big problem, since you can open them, and a special perk will help to do it even faster. Nevertheless, without having the desire to open this or that safe yourself, you can easily undermine it, using explosives C4.
Fishing
Throughout Hope County you can find various water bodies, for example, rivers or lakes, which can be adapted for such an ancient occupation as fishing. Having a set of different bait available, you can tackle fishing, which can then be safely sold to merchants in the game world. At first, fishing may seem rather complicated, not justifying the time spent, but we still recommend that you try to use it for mining money. Once you get used to this mini-game, fishing will bring pleasure and money.
Hunting
We decided to leave the best for the last: hunting is exactly the kind of occupation that will bring you the most amount of money in a fairly short time. To make it easier for you to hunt, we recommend that you open perks to improve material collection and stealth.
One of the best hunting tools, as you might have guessed, is the bow. In extreme cases, you can resort to the services of firearms with silencers. Cannons without silencers should not be used, because animals will immediately run away from loud sounds.
Perhaps the best place to hunt in Far Cry 5 is the Mokasin River, which is located in the Jacob area. Once you get there, find a place where you can find caribou. Plus this place is that on it you can find a bunch of living creatures, which is very easy to notice.
Among other things, hunting for caribou, you can use the found baits to lure to the place you need a variety of predators, for example, wolves or bears. Their skin is also exactly possible to get money from the sellers. Hunting is an extremely lucrative occupation in Far Cry 5, which definitely should not be ignored if you are nominated.