How to fix Call of Duty WW2 error code 103294?
A lot of players-fans of online battles encountered a mistake 103294 in the game Call of Duty WW2. This error occurs during the attempt to enter the multiplayer mode of the game. It is worth saying that an error can occur on all versions of the game, i.e. on the Xbox One, PS4 and PC. In addition to the error code, the following message is also provided: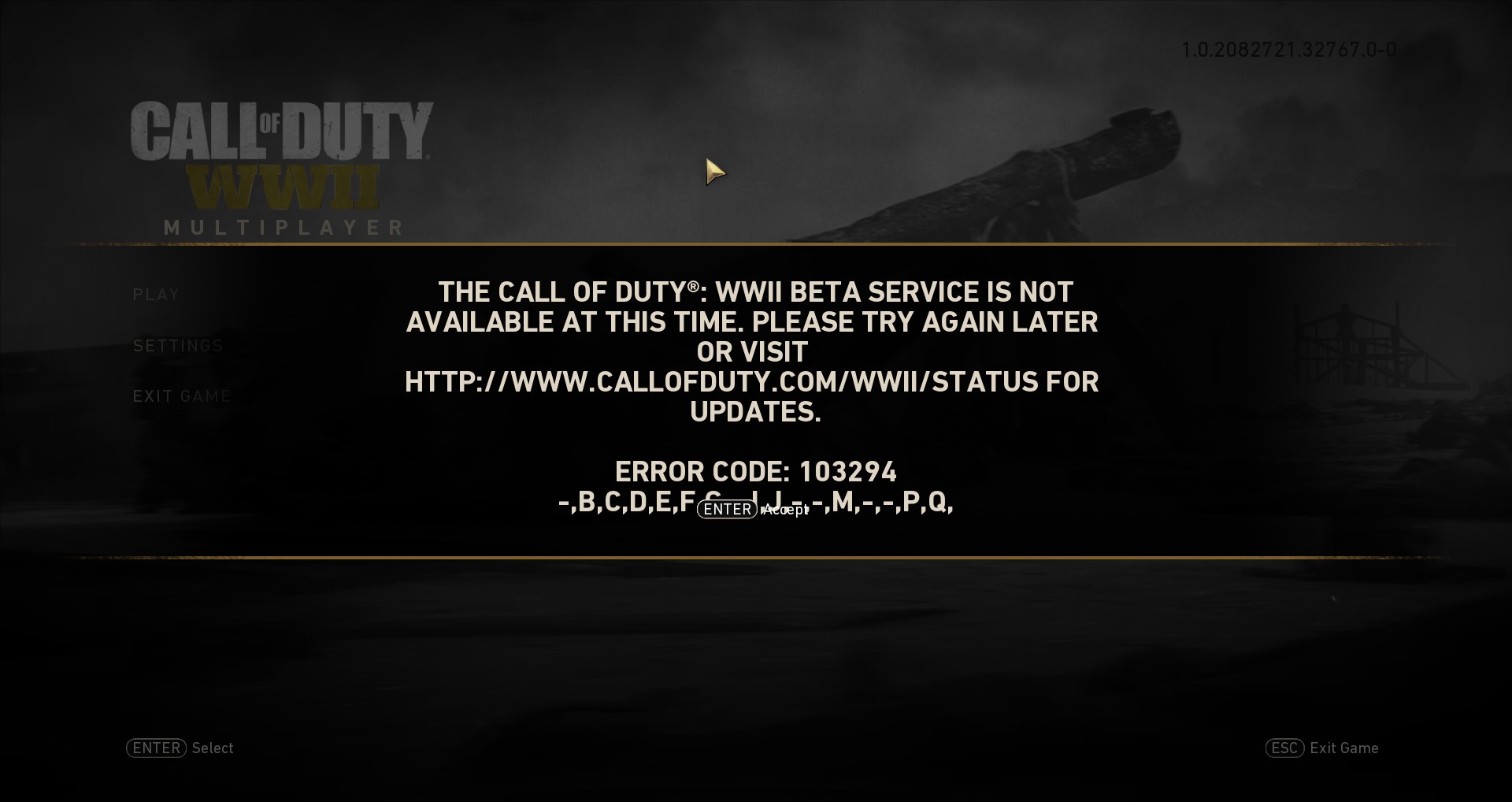 In most cases, the appearance of error code 103294 in Call of Duty WW2 means that at the moment the game servers are out of order, whether due to technical work or some problems with them. Unfortunately, in this case you can not do anything at all – wait for the servers to resume functioning. You can track their status using the specified link in error message 103294.
However, it should be noted that error 103294 in Call of Duty WW2 can also be caused by a high number of simultaneous requests to the multiplayer mode. You can try a small trick, regardless of the platform that you play in Call of Duty WW2, ie. it will suit players on the Xbox One, PS4 and PC.
So, it's clear that in the multiplayer WW2 try to go to a lot more players than in Zombie mode. Enter to start Zombie mode to connect to the game servers. Then go from this mode to the multiplayer WW2. Thus, you can easily bypass the error code 103294 in Call of Duty WW2 and start playing classic multiplayer with other users.