Fixes for crashes on startup, black screen, 91FPS lock and DirectX errors in Call Of Duty Infinite Warfare
Today, there are already about thirteen games in Call of Duty series, except for a bunch more additions to the single player campaign and zombie modes. Call Of Duty Infinite Warfare was released only today, and we can already see that the negative expectations about the majority of it is not justified.
Many players are quite praised this game. So do not be surprised if after a while to see the Steam user reviews on 70-75%. From the reviews, you can also understand that the game has more quality in technical terms than the other games in the series.
However, players are still faced with some problems, such as DirectX error, crash at startup, low FPS / lags black screen, etc. In this article we will introduce methods for solving these problems. However, before we begin, let's take a look at the system requirements.
Minimum system requirements
OS: Windows 7 64-Bit or later
Processor: Intel Core i3-3225 @ 3.30GHz or equivalent
Memory: 8 GB RAM
Graphics: NVIDIA GeForce GTX 660 2GB / AMD Radeon HD 7850 2GB
DirectX: Version 11
Network: Broadband Internet connection
Storage: 70 GB available space
Sound Card: DirectX 11 Compatible
Additional Notes: Disk space requirement may change over time.
Fixes for various problems and errors in Call Of Duty Infinite Warfare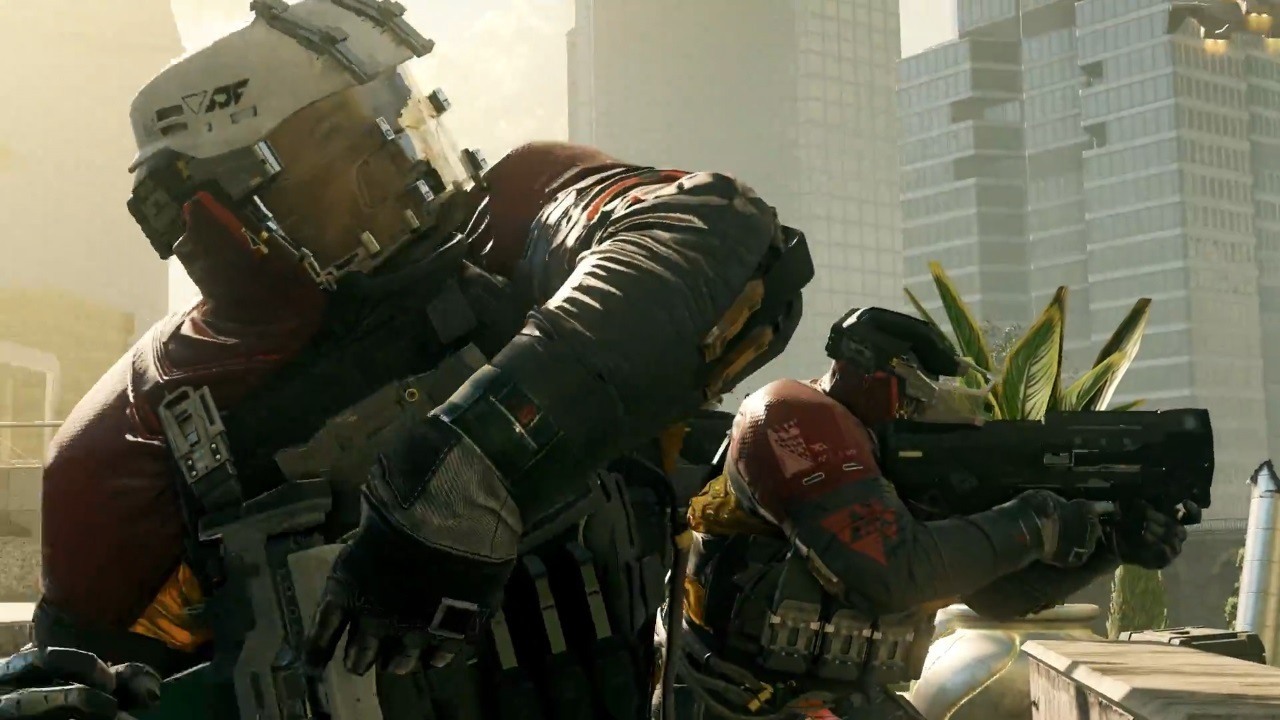 DirectX Errors in Call Of Duty Infinite Warfare
Be sure to check the system requirements for the game, as they clearly indicate that your graphics card must support DirectX 11. Without it game will throw at you different errors. The only solution – is to buy a new graphics card.
Call of Duty Infinite Warfare Crash on startup
In this case, most likely, something happened during the game download. The best solution in this case would be redownload the game. Also try to disable antivirus software during its launch. Perhaps he mistakenly blocks any files.
Low FPS / lags in Call Of Duty Infinite Warfare
For a start, try to reduce the graphics settings through the in-game options. For example, reduce the resolution, turn off vertical sync, motion blur and depth of field. These graphics options should not greatly affect the general appearance of the image.
Also, you can do something in the Nvidia Control Panel:
Go to "Manage 3D Settings ».
Click on "Power management mode" and select "Prefer maximum performance".
Can not get into the Match in Call Of Duty Infinite Warfare
Some players may get stuck on the loading screen, trying to go to some matches in the multiplayer. You can try to disable anti-virus software or firewall Windows. Maybe they block the network connection.
Black screen in Call Of Duty Infinite Warfare
This problem is most likely related to graphics card drivers. Upgrade them and most likely a problem with the black screen disappears.
Problems with mouse acceleration in Call Of Duty Infinite Warfare
Unfortunately, this problem cannot be solved right now. The only thing you can do is wait until developers release a patch.
Stuttering problems in Call Of Duty Infinite Warfare
Regarding this problem, you can do the following:
Go into BIOS and disable Hyper-threading (hyperthreading) for prossecor..
Then, go to the Nvidia Control Panel. Turn off "Shader Cache" and put the "preferer maximum performance".
Also, be sure to update the sound and video card drivers.
Framerate locked at 91FPS in Call Of Duty Infinite Warfare
This problem was also observed in the Call Of Duty Advanced Warfare. Unfortunately you can not here anything about it. Owners of 120 Hz monitors have to wait for the official patch from the developers.