Forza Motorsport 7 Guide: tips for new drivers
In this guide for beginners, we will tell you about a few useful tips and tricks that you definitely will need for Forza Motorsport 7 to become an unsurpassed driver.
Tips for new drivers in Forza Motorsport 7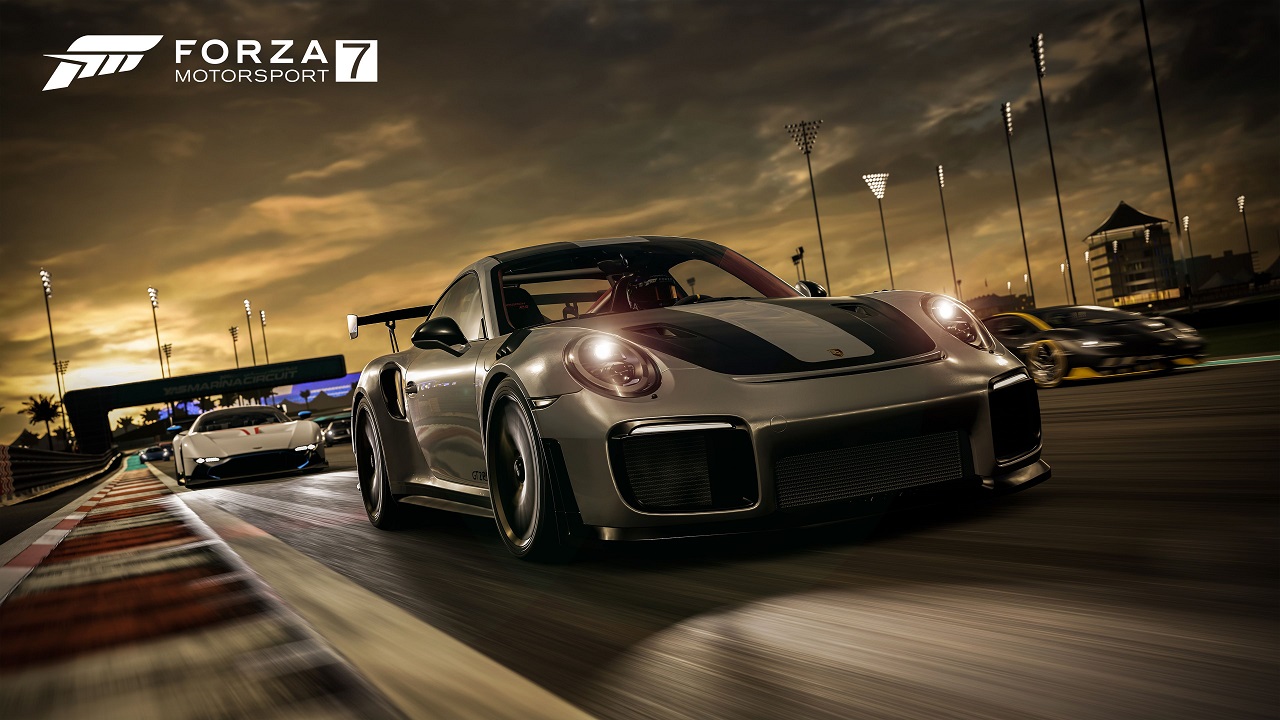 Accept three main philosophies!
The entire career mode in Forza Motorsport 7 revolves around three main philosophies: Speed, Flexibility and Variety. If you can become an expert in these three aspects of the game, then you will become the best racer in Forza Motorsport 7.
Let's take a closer look at these philosophies or aspects of the game that you will have to deal with in Forza Motorsport 7. Let's start with Speed. In your hands will be cars that are considered to be one of the fastest on our planet. To become a successful rider, you must be able to control these machines, keep full control over them during high-speed races.
In Forza Motorsport 7 has dynamic weather, with which you can test your racing skills. And here we have another aspect of the game – Adaptability. Imagine that you control the McLaren P1 GTR at a great speed in the Nurburgring, but suddenly it starts to rain and the road becomes wet: you will have to adjust to the changes in the race conditions to get out of it by the winner.
The last aspect or philosophy of Forza Motorsport 7 is Diversity. In the game you can find about 700 cars of different classes. You will participate in races on anything: oil masks, sports cars, Trophy-trucks and stuff. To be the best player in Forza Motorsport 7, you will have to show yourself the best in all disciplines.
If you want to be an unsurpassed rider, you need to focus on these three philosophies or aspects of Forza Motorsport 7. Get used to Speed, Adapt to the environment and accept the Variety that lies in the game.
Start slowly!
Yes, you will have at your disposal a huge variety of cars right at the start (if you purchased the Ultimate Edition). However, we recommend that you begin your racing career with classes C or B. Using these classes, you can quickly learn the most basic mechanics of the game, as these cars are much easier to manage.
The Forza Motorsport 7 campaign is a great start for your journey, in which you can fully experience the game. Start with slow machines, and then move on to faster samples as soon as you get used to the controls.
Practice it's a gold
Each racetrack in Forza Motorsport 7 is unique and requires special attention from the player. You will need to devote a lot of time to each of the trails: to study all the turns, straight segments, difficult for passing sections and so on. Practice will give you an opportunity to get used to the track and you will remember what to concentrate on.
With enough practice, you can easily change your behavior on the road depending on the car on which you are traveling at the moment. Learning the track is one of the most important points in Forza Motorsport 7, if you want to come first to the finish line.
Start tuning your car
Tuning is an important component in Forza Motorsport 7 and you definitely have to tune your car to make it more suitable for the track and other racing conditions. Tuning the car will allow you to get more control over it and it will function according to your style of play.
Most cars leaving the walls of the factories have already quite good characteristics. However, in order to achieve maximum productivity from the machine, you need to acquire market components for it.
Buying and installing parts from the car market, you open yourself the opportunity to carry out a modification for just about every aspect of your car. You can adjust the aerodynamics, pressure on the brake pads, the height of the suspension, gear ratio and many other things.
In Forza Motorsport 7 you can find a huge number of components for tuning in the update section "My machines". Play around with the components and find the best combination of them for your style of play.
Ideal race is a key to victory
Forza Motorsport 7 – this is not an ordinary racing arcade, in which you can drive the way you want. Being on the road, you need to follow certain driving rules and one of these rules is to drive cleanly and respect other participants in the race. If someone is in front of you, then you do not need to crash and cut them.
You have to be patient and look for the opportunity to get ahead of your opponents. Do not rush to be immediately the first, because often this can be your fatal mistake. Especially beware of the turns: they are not ahead of the fastest driver, but the most skillful one.