How to fix the error "An error occurred while updating Metro Exodus (an executable file was not found)"?
One of the most popular games does not work for everyone. Quite often, players complain about an error that says "CAN'T LAUNCH GAME: Missing executable MetroExodus.exe". Another error similar in nature is "An error occurred while updating Metro Exodus (missing executable)". The game for some reason can not find or process the executable file. This may be due to the wrong extension, damage to the file system of the game.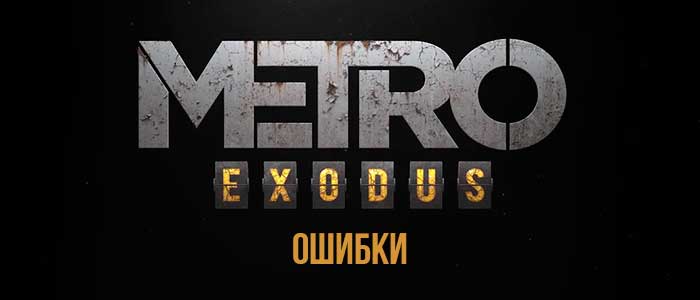 How to fix the error?
To date, the arsenal of tools to quickly solve the problem is very poor. The only thing that will help to quickly remove the failure is to check the integrity of the files. The desired feature is available inside the Steam platform.
Step-by-step instruction:
Launch the Steam client (it is better to enable it with administrator rights).

In the "Library" menu, right-click on Metro Exodus and select "Properties".

Go to the "Local Files" tab.

Click on "Check the integrity of the game files."
This is the easiest way to fix a problem. This is a completely new game, released 2 weeks ago, so its work can still cause failures and problems. In order for the game to start working with the nearest fix, you need to report the problem to the developers. Technical support records all user requests for game malfunctions. If employees know how to fix the problem, they will definitely give advice or recommendations in response to the letter. Otherwise, they will deal with the problem themselves. The update will be released with the following fix.
It is necessary to fill in all the fields of the available forms by reference , this will help the technical support group to respond faster to the appeal.