What to do if Star Wars Batlefront II has performance problems
If you have already played Star Wars Battlefront II and you experience some performance issues, this article is to help you. This problem is observed among some players using Direct X 12, they can see some freezes or other performance issues. The team of developers know about this issue and is working on fixing it, but for now they recommend that you change the settings to use DirectX 11.
Here's how to do it:
In the game, go to the startup screen.
Click on "Options", then "Video".
Scroll to "Enable DirectX 12" and move the switch to the "Off" position, as shown in the screenshot below.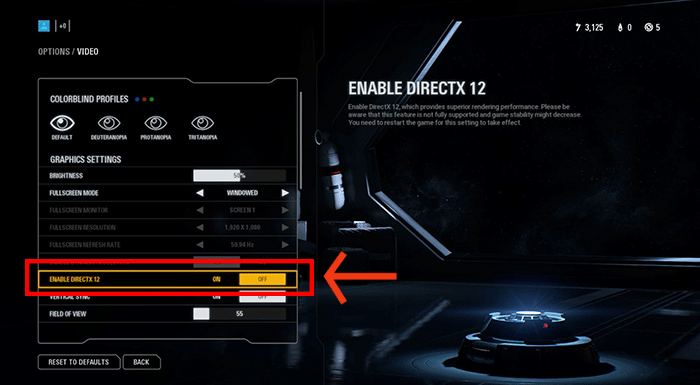 Restart the game to apply the change.
We hope this article helped you solve the performance problems in this game.