Troubleshooting with error 770 in Star Wars Battlefront II
If you encounter a 770 error when launching Star Wars Battlefront II, this article should help you. According to user experience, this error is caused by the activity of some program. Try a clean Windows boot – if this allows you to run the game, then this can be an AV / Firewall software that does not allow you to start the game, or maybe port forwarding. Before you decide to do a clean boot, here's what you need to know:
During a clean boot, some functions may be temporarily unavailable. After the computer restarts in normal mode, the functionality is returned. However, you can get the original error message or encounter the original state if the problem has not been fixed.
If your computer is connected to a network, the network policy settings may prevent you from performing the following actions. We strongly recommend that you do not use the System Configuration utility to modify advanced startup options until the Microsoft Support Engineer instructs you. Otherwise, the computer may stop working.
If you are ready, follow these steps to perform a clean boot:
Log on using an account that has administrator rights.
Click Start, type msconfig.exe in the Start Search box, and then press ENTER to start the System Configuration Utility.

Note. If you are prompted for an administrator password or confirmation, type the password or confirm the action.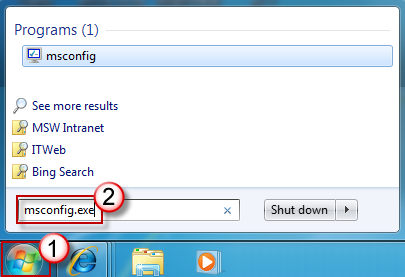 On the General tab, select the Selective start option, and uncheck the Load startup items box. (The Use original boot configuration (Boot.ini) check box is not available.)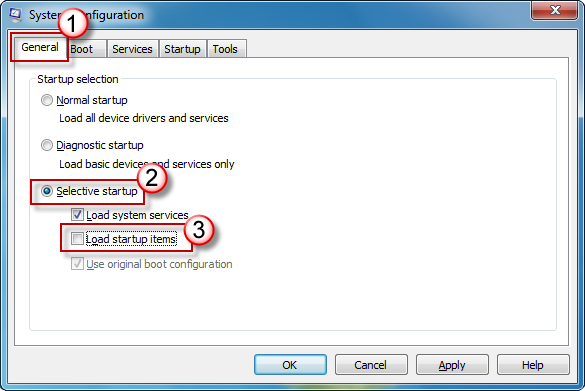 On the Services tab, select the Do not display Microsoft services check box, and then click the Disable all button.

Note. This will allow the Microsoft system services to continue downloading. These include network services, the Plug and Play service, the event logging service, the error logging service, and others. If you cancel the launch of these services, all recovery points can be deleted without recovery. Do not do this if you are going to use the system recovery program for existing restore points.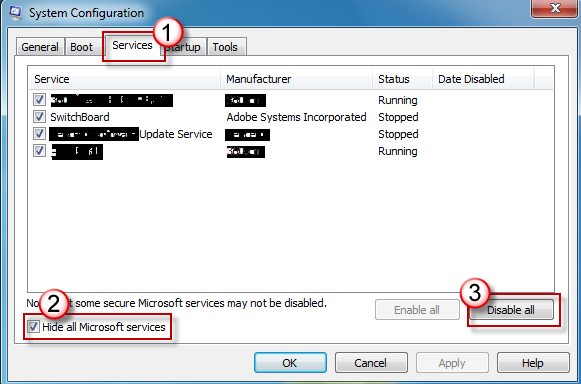 Click OK, and then click Restart.
Now try to start the game.
If it starts, then the problem is in some program that you can install, including the alternate programs, similar to the instructions above.
If this is your antivirus / firewall, then remove the game from their software, restart the PC and add the game to the whitelist.
We hope this article helped you avoid this mistake in the game.