Windows Phone 80070716 error: how to fix
Error 80070716 appears on both the PC and smartphones. Therefore, we will analyze each case separately.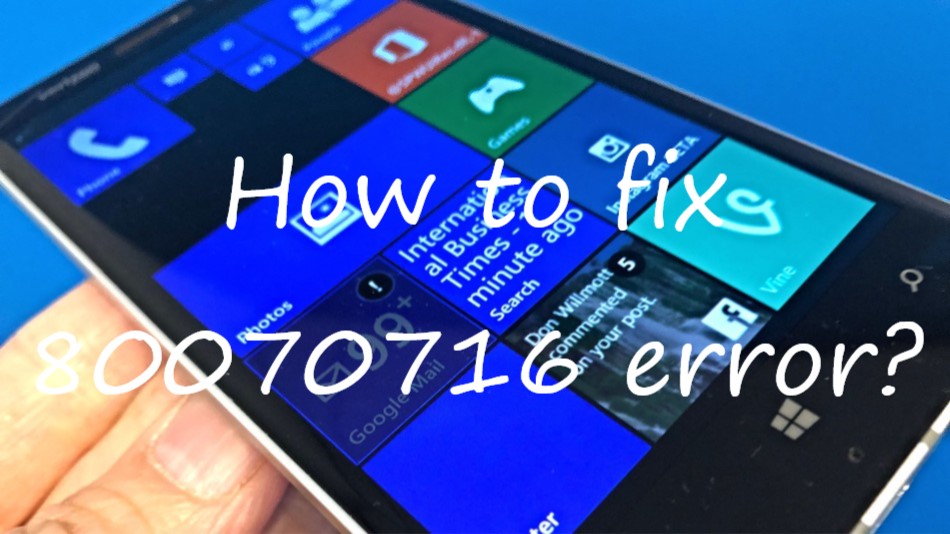 Smartphones on Windows Phone. Here, the crash does not allow you to install the program from the application store, and calls the "Account setup failed" alert. Most often this is due to the fact that the phone was purchased not in the country where it is currently used. Solves the problem by going through a full account registration via Zune. If it does not help, make the device's hardware, but it will delete all the data on it.
PC after the update on Windows 10. In this case, the error is supplemented with the message System Image Backup and appears when the system application "Backup or restore files." The reason is that there was a setting in the registry from the previous version of the OS. It must be deleted. To do this, go to the start, type in the search bar Regedit.exe and press Enter. In the resulting Registry Editor, go to the address HKEY_LOCAL_MACHINE \ SOFTWARE \ Microsoft \ Windows \ CurrentVersion \ WindowsBackup. On the right in the window, we find the ValidConfig line and delete it. The alternative is not deleting, but changing the line, for example, at the end you can add a hyphen and get ValidConfig-.
Error 80070716 does not cause critical system crashes and in general it can be ignored.