How to factory reset Galaxy S8 and Galaxy S8 Plus?
Galaxy S8 and Galaxy S8 Plus, without a doubt, are the two most attractive Android smartphones for 2017. If you are the owner of one of these devices, then you probably have installed on them just a bunch of applications and games designed to work on the Android system.
However, setting up everything in a row often leads to consequences of varying severity. For example, with a high load of various applications and games, a smartphone can work with reduced performance, lags, errors and various failures.
At such times, you will most likely want to get rid of all useless applications and games to make your Galaxy S8 or Galaxy S8 Plus smartphone again the most functional. So to say, bring the smartphone to the kind at which it was purchased.
If you really want this for your Galaxy S8 or Galaxy S8, then you are assisted by a process called data reset (or reset to factory settings). Do not be intimidated by this vociferous term, since it does not represent anything terrible or complex. This process takes about five minutes of your precious time. Now we will tell you how to reset to factory settings on the Galaxy S8 and Galaxy S8.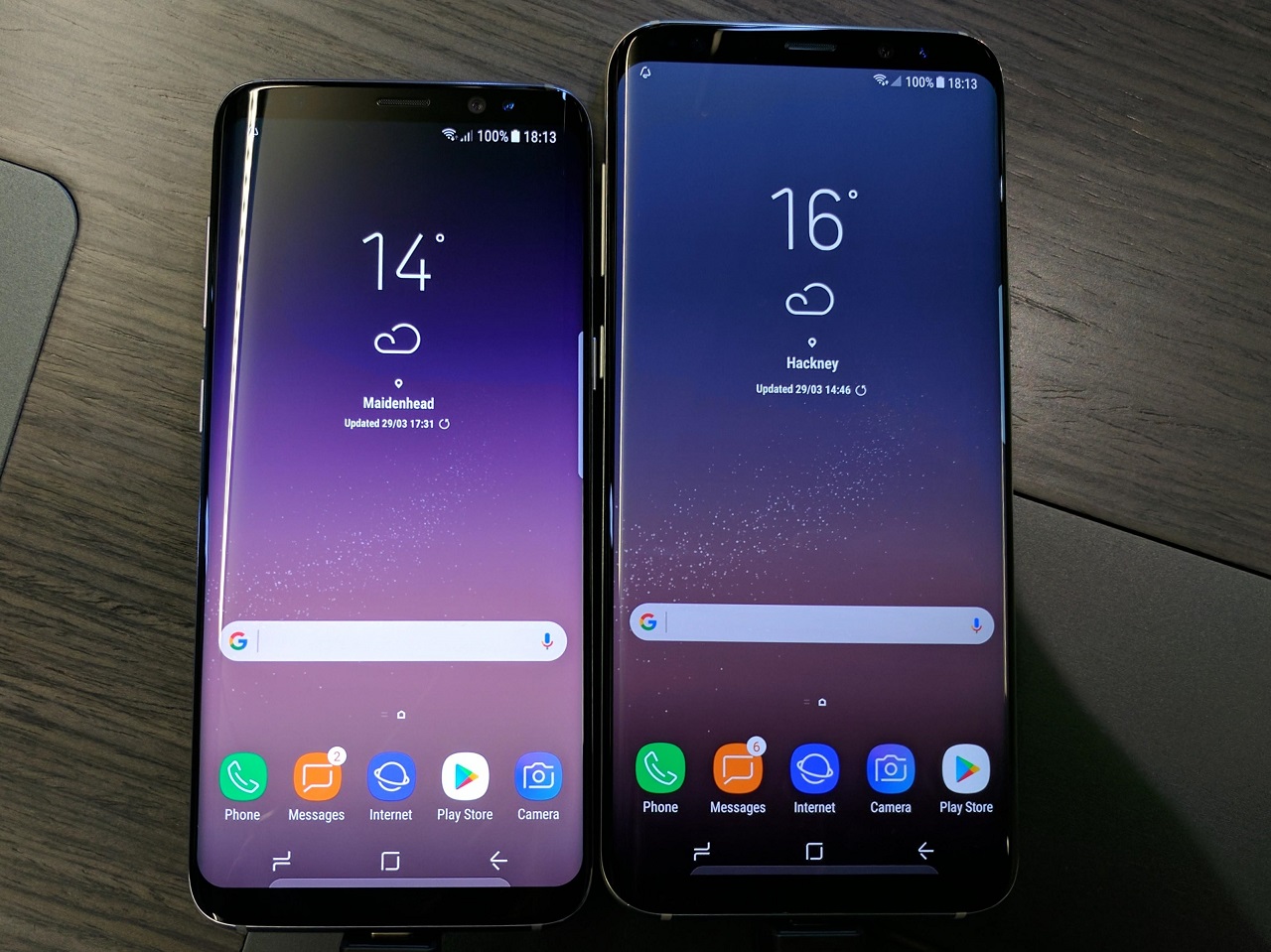 What you need to know before we start
Performing a data reset is a fairly easy process. However, you need to know that it will erase all your applications and files. They include audio tracks, videos, images, contacts, calendar data, and more. So, before starting the procedure, you probably want to save all the important data for you to some external storage, for example, an SD card. As an alternative, you can back up your applications and games on cloud services. After you make sure that you have saved all the necessary data, go to the next part.
Factory Reset Protection
This step is recommended for those users who do not remember the data to log into their Google account. Factory Reset Protection is a protective feature that has been integrated by Google into the Android operating system, starting with version 5.0. Its main task is to protect against intruders who want to clean your device and sell or use it.
However, if you do not remember your data for a Google account, then this feature can quite tightly lock your Galaxy S8 smartphone or Galaxy S8 Plus. So it's better to disable Factory Reset Protection before performing a reset to the factory settings, than we are now, in fact, and will do it.
First, go to your device's settings. Then open the "Cloud Storage and Accounts" section, and then open "Accounts". Click on "Google". Now click on the "•••" icon in the upper right corner and select "Delete Account". After you get rid of the Factory Reset Protection function, your device can easily be subjected to a reset process to factory settings.
Soft Reset
The simplest and most likely way to reset to factory settings on your Galaxy S8 and S8 Plus is to use the device's internal settings.
However, first you need to make sure that your smartphone is at least half charged. Charge it to this mark if it is discharged. Then go to the settings of the smartphone and click on the "About the device." Click on the most recent option "SEARCH FOR ANOTHER ANOTHER? RESET. Then click on the "Reset settings" option.
Now click on the "Reset" button and click on "Delete All". That's all. Now you need to wait a few minutes for your Galaxy S8 or S8 Plus to reset to factory settings. As soon as it is finished, you will see a welcome screen.
Hard Reset
If for some reason you can not access the settings of the Galaxy S8 or S8 Plus, then do not worry, because there is a spare method for resetting the device – Hard Reset. In this method, you will be able to erase all data through a special recovery mode of your smartphone.
First, make sure that the smartphone is charged at least 50% percent. If your phone suddenly shuts down while performing a restore due to lack of charge, the problems can be just catastrophic. Be sure to charge the phone, even if you can not turn it on.
Ok, the Galaxy S8 or S8 Plus phone is charged and now it's time to get down to business. Press the key combination Bixby + Volume ↑ + Power and hold it for a few seconds. You will need to see the Samsung logo on the display.
After 30 seconds, you should see the Android Recovery Menu: you can release the clipped buttons above. If you have not seen this menu, then you will have to repeat all the actions on the second circle.
Once you enter the Recovery Menu, drop down the list using the Volume key ↓ to the "Wipe data / Factory reset" item. Then press the Power button to activate this option. Then find the "Yes delete all user data" item and then click on the Power button again to confirm the intentions. After that, the process of resetting the settings and erasing the data from your smartphone will begin.
Once the process is complete, you can select "Reboot system now" and press the Power button to perform the reboot. When you boot the device, you will see the usual welcome screen, after which you can configure the smartphone for you.
The result
Performing a reset on your Galaxy S8 or S8 Plus does not represent something extremely complicated. Just follow the above settings and everything will be fine. If you know English at a basic level, then in the Recovery Menu you will not have absolutely any problems, since each item is signed there. The main thing to remember: in the Recovery Menu, you need to navigate using the Volume keys, and confirm the selection with the Power button.