How quickly disable Touch ID on iPhone/iOS 11?
IOS 11, Apple has added a new feature that allows users to quickly disable the fingerprint scanner Touch ID. In this tutorial told why do we need such a function, how to configure and how to use it.
Why Apple added the option to disable Touch ID
Apple has once again decided to worry about the safety of its users. Fast disable Touch ID gives iPhone owners the opportunity to protect their smart phones in case of various emergencies. Blocking Touch ID, the user will eliminate the possibility of the attacker getting access to the iPhone by placing a finger of the owners to the scanner. Of course (and fortunately), this situation rarely happens, but Apple has decided to anticipate the actions of their clients.
Another reason for the appearance in iOS 11 functions to quickly disable Touch ID on the iPhone connected with the desire of Apple to protect its users and from law enforcement. Over the past year there have been several cases in which the police literally forced the suspects to provide access to your iPhone by scanning your fingerprint.
The most notorious of such cases occurred in February. Resident of Norway, a suspect in committing a crime, is obliged to unlock the iPhone using Touch ID. By order of the court, lock smartphones with fingerprints was recognized as unprotected by the Constitution. This implies that at the request of the police, any iPhone user must remove the lock from your smartphone protected with Touch ID.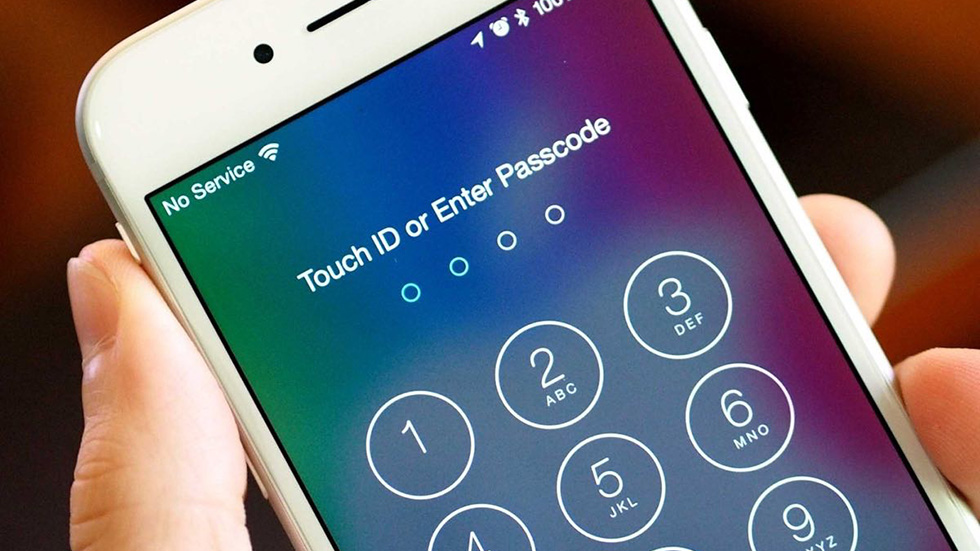 How quickly disable Touch ID on iPhone
Note: feature only works on iPhone with iOS 11 or newer.
In order to disable Touch ID on an iPhone, you quickly press the "Power" button five times in a row. A successful operation displays a screen to turn off the iPhone or make an emergency call. With this function locks the Touch ID, reporting that to activate the fingerprint scanner is required to enter the passcode. To unlock iPhone in this case will be possible only with the use of a password. The same limitation and iOS 11, and the previous version of the operating system install after every reboot of the iPhone.
How quickly disable Touch ID on iPhone
No special settings to enable to be done. Moreover, most of these settings in iOS are not presented. In the menu "Settings" → "Emergency call SOS" users can only activate the avtovyzov on the emergency number five times in the button "Power" and configure contacts in case of emergency. Recent contacts will get notification messages if you've reached emergency services.