Fallout 4 Free Updates – High Resolution Texture Pack & PS4 Pro Support
Next week, we're rolling out new updates for both Fallout 4 and Skyrim Special Edition across Xbox One, PlayStation 4, and PC. Both games are bringing new features to Mod content (more on that next week), and specifically for PlayStation 4 Pro users, we are thrilled to share details on our official PS4 Pro support.
FALLOUT 4 GOES PRO FOR PS4
Beginning next week, Fallout 4's Update 1.9 on PlayStation 4 adds support for the power of the PlayStation 4 Pro console. The update provides enhanced lighting and graphic features, including:
Native 1440p resolution
Enhanced draw distance for trees, grass, objects and NPCs
Enhanced Godray effects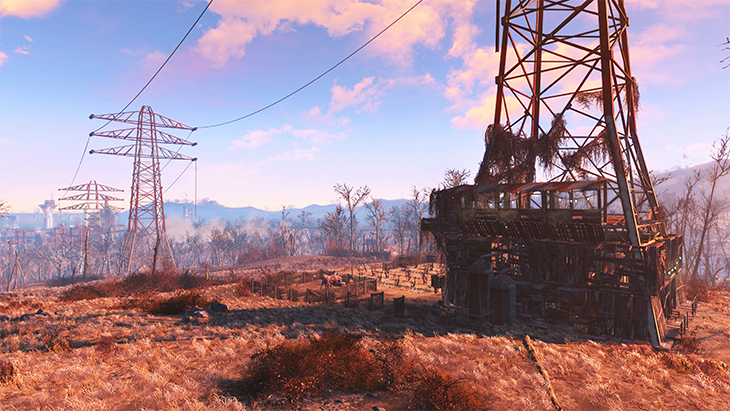 To experience the improvements provided with our PS4 Pro update, load up Fallout 4 and download the latest title update when it becomes available.
OFFICIAL HIGH RESOLUTION TEXTURE PACK FOR PC
Also available next week, with so many fans still actively playing Fallout 4 on Steam, we're excited to announce the release of the game's High-Resolution Texture Pack. Consider this free download a love letter to our amazing PC fans that have supported us – not just with Fallout 4, but across multiple decades and games.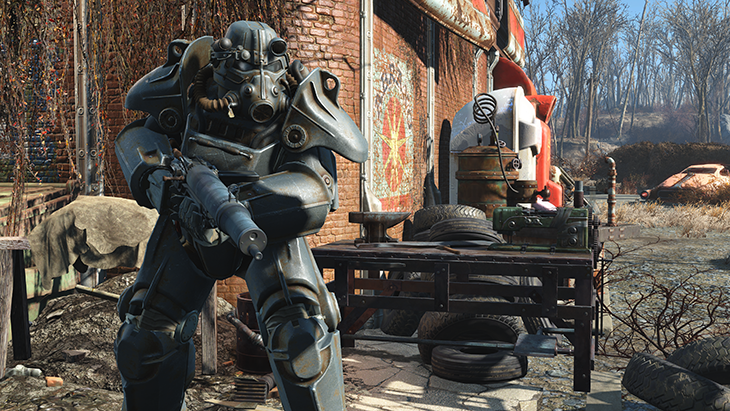 Note: To utilize the High-Resolution Texture Pack, make sure you have an additional 58 GB of available and that your system meets/exceeds the recommended specs below.
Recommended PC Specs
Windows 7/8/10 (64-bit OS required)
Intel Core i7-5820K or better
GTX 1080 8GB/AMD Radeon RX 490 8GB
8GB+ Ram
If your system can handle it, the Commonwealth will look better than ever. Give it a shot and if you need to return to the original textures, you can disable them within the game's launcher menu.