Hackathon 2017 results
Third VK Hackathon took place this weekend in Saint-Petersburg: 100 teams, 5 branches, 2 days of tireless work and 8 winners. Here's the scoop!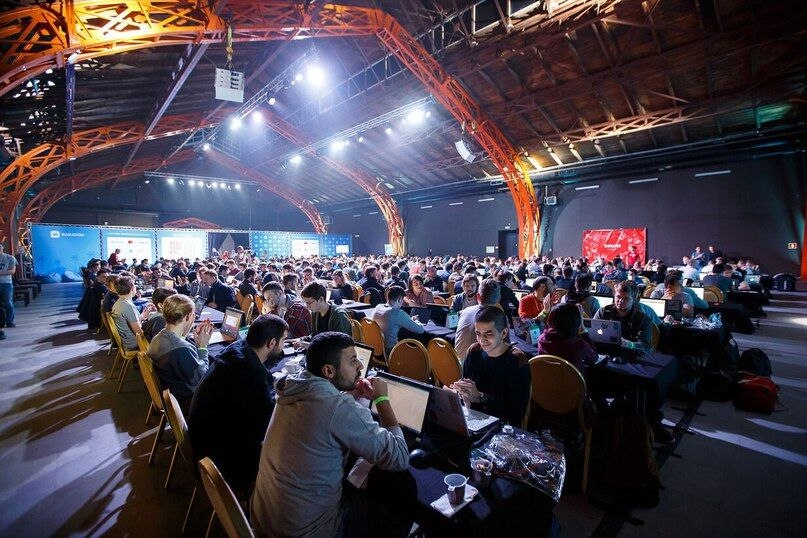 A recipe for an ideal hackathon
In essence, a hackathon is a full cycle of product development from an idea to its implementation, only with an insanely short deadline and a very small team. Therefore, it's usual practice to put lines of code before sleep at hackathons and the jury tends not to judge on the performance of the prototype.
Get a hundred or so IT-loving guys, lock them up for two days in a spacious loft with wi-fi and coffee, offer them cases that need to be solved (or give them creative carte-blanche) and you're all set. In this environment, the craziest and freshest ideas come into existence. This is why hackathons are so appealing to companies from all over the world, including Russia. For this hackathon, our partners were: Tretyakov Gallery, Tinkoff Bank, Selectel, Unesco, Takie dela, CAF Russia, Hermitage, Bolshoi Theatre, Afisha and Lentach. This set of organizers ensured a variety of categories: media, fintech, culture, charity and technical infrastructure.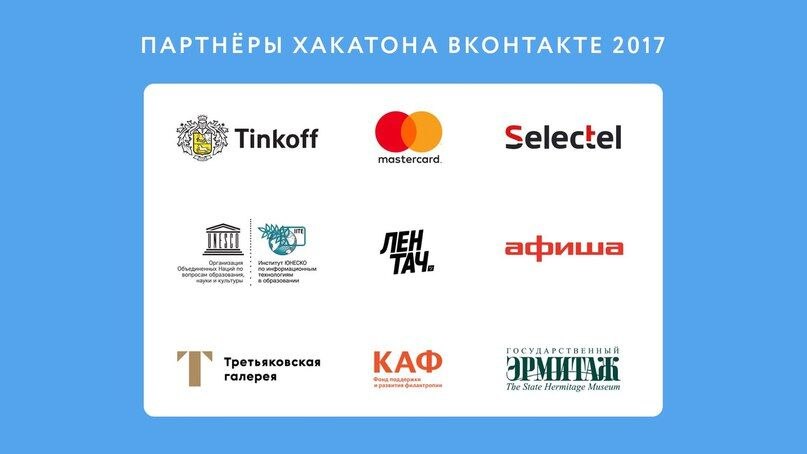 Each category had its own specific cases. For example, helping people find someone to go to an event with, produce an effective tool for managing suggested posts in a popular media group or provide a way to shield teenagers from cyberbullying. The contestants could either choose from one of the presented problems or come up with something of their own.
Ideas and solutions
Working on a project before the clock starts is hardly good sportsmanship, so teams have to start from scratch, learning new API, drawing new interfaces and work out the user experience. During a very limited time the teams had to create the architecture of their future project, develop the backend and the client side and most importantly present their killer feature persuasively, so the jury has no doubts that the product is what the world needs.
The contestants were offered a plethora of choices: machine learning for recognising aggressive discussions, a platform for eSports tournaments, tinder for Hermitage, an app for cryptocurrency… Neural networks, chat-bots and augmented reality — the hottest IT trends played a big role in the majority of Hackathon projects. Integration with VK API was not mandatory, but we can proudly say that many teams decided to use it.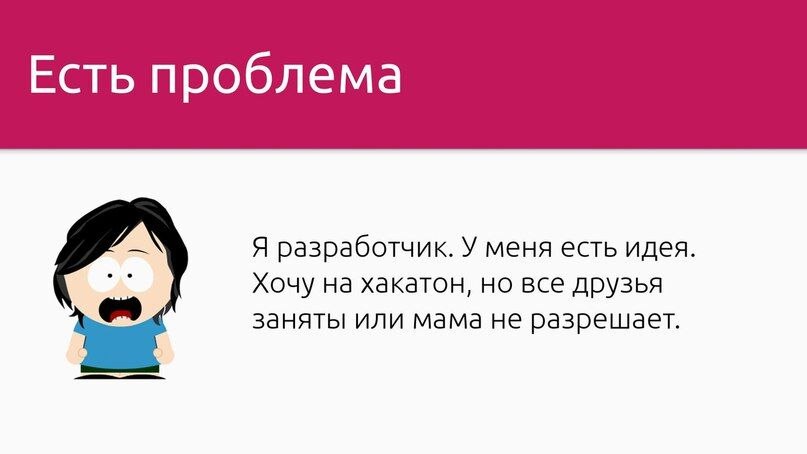 How to find a team member or convince your mother to let you go to Hackathon?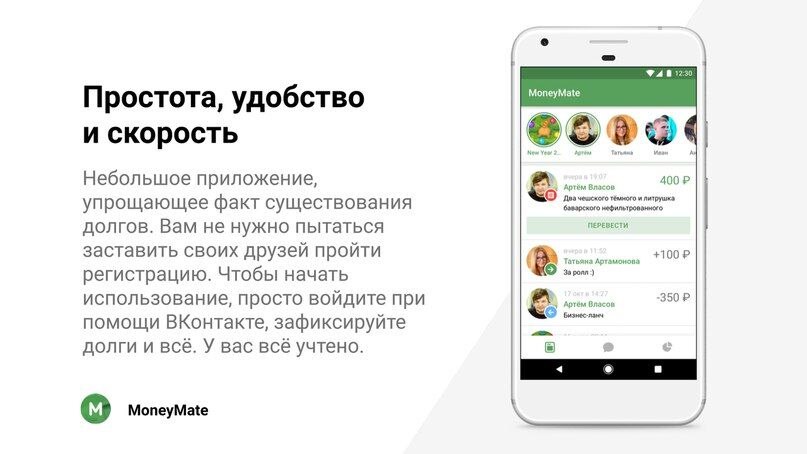 How to sort out your debts and not lose all your friends?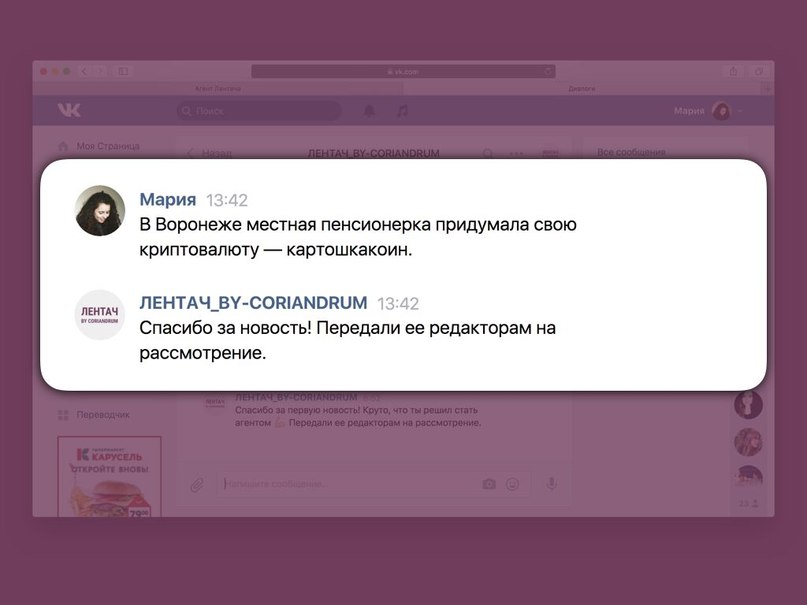 How to manage the news flow from freelance correspondents?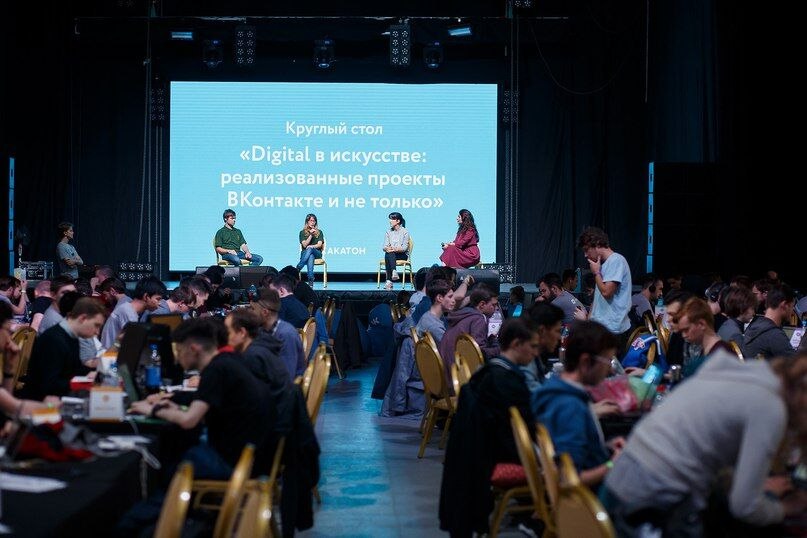 Jury had a one on one with the teams during the first stage of making a decision on winners. After which we selected 5 leading teams in each branch. So 25 lucky ones, who had only 3 minutes to impress the audience with their presentations.
The cream of the crop
Presenting your project before a strict jury and vigilant competitors after longs hours without rest and sleep is quite an achievement in our book. The teams gave wonderful presentation, faced the hard questions from the audience and were quick with arguments in support of their decisions.
Kudos, respect and impressive prize money for 8 winning teams. Total prize pool was 1 million rubles. We had to choose winners in 5 branches and in 3 special nominations. Meet the winners:
Charity
SNA. An instrument to determine text's toxicity and identify aggression. At the heart of the project is the neural network trained on real comments.
Media
Traffox. A solution for managing suggested news: automatic categorisation, prediction of post metrics, text filtration and encouragement of active authors.
Fintech
Evolve. Auction for VK communities. System of bid freezes that allows for honest bidding.
Infrastructure
Spotter. A platform for smart IoT-devices integration. Separation of user rights and a faster device-management with a community bot.
Culture
CyberПесцы HSE. Individual routes in Hermitage with user's preferences in mind.
VK's choice
VO! A service for managing VK stores. Managing the products, follow user orders, enabling acquiring in payments within chats.
Peer recognition
Nice Folks Out. Augmented reality for works of art — explanations and descriptions for museum paintings.
VK Hackathon 2017 Grand Prix
Nimax. An app for finding the optimal route for your museum visit with queues and showroom congestion in mind.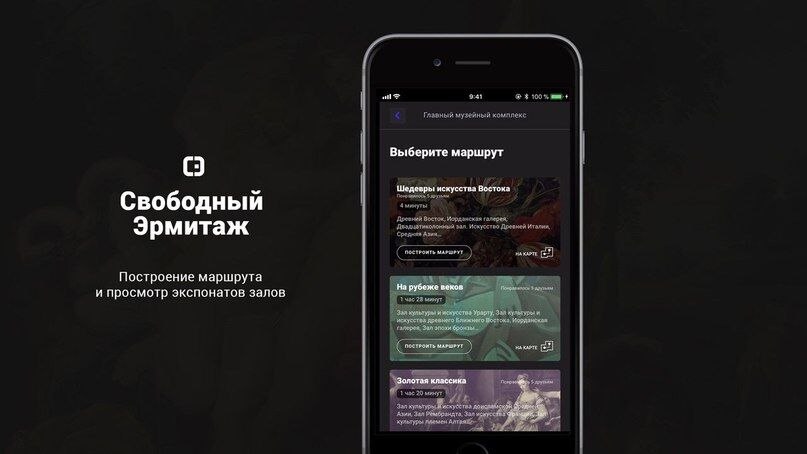 Till next time
These events are a great way of challenging yourself, meeting new people and even jumpstarting your IT career. Projects presented during hackathons frequently grow from a prototype to full functioning apps and services, that are used by millions of people.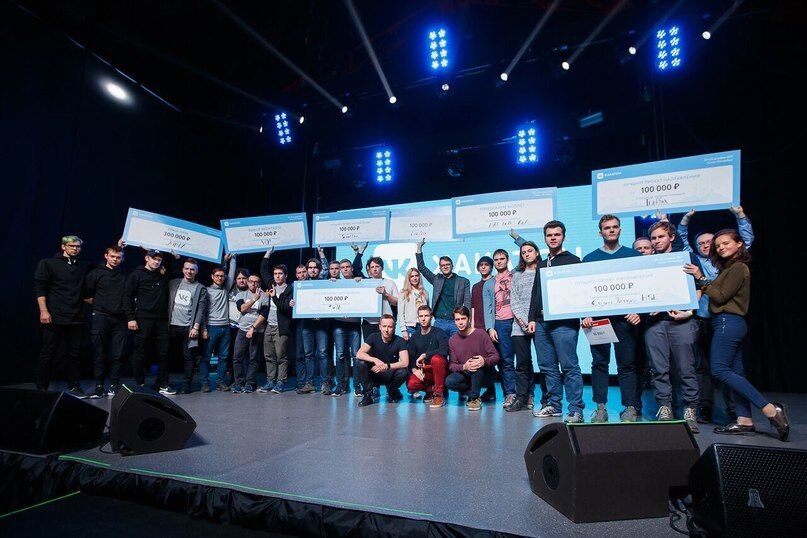 It's the third time we are participating in VK Hackathon. This allows us to find interesting projects, startups and support them. We search for new employees because these guys have already passed the first hurdle and are definitely worthy of our attention. Selectel
VK Hackathon was a success. We are thankful to all participants, volunteers, organisers and supporters! We will definitely meet again.