Ads Are Back on VK.com
In September 2011, the small VK Team closed the Ads section to focus on project issues with highest priority at that time. But the need for such services hasn't disappeared and our users had to place ads and search for products on other websites. It's time to fix it.
A new Market section has been added to the left-hand menu on VK. It's a catalog for all the ads published by users or communities which contain products or services for sale. The Market section looks like a shop window to sellers and buyers.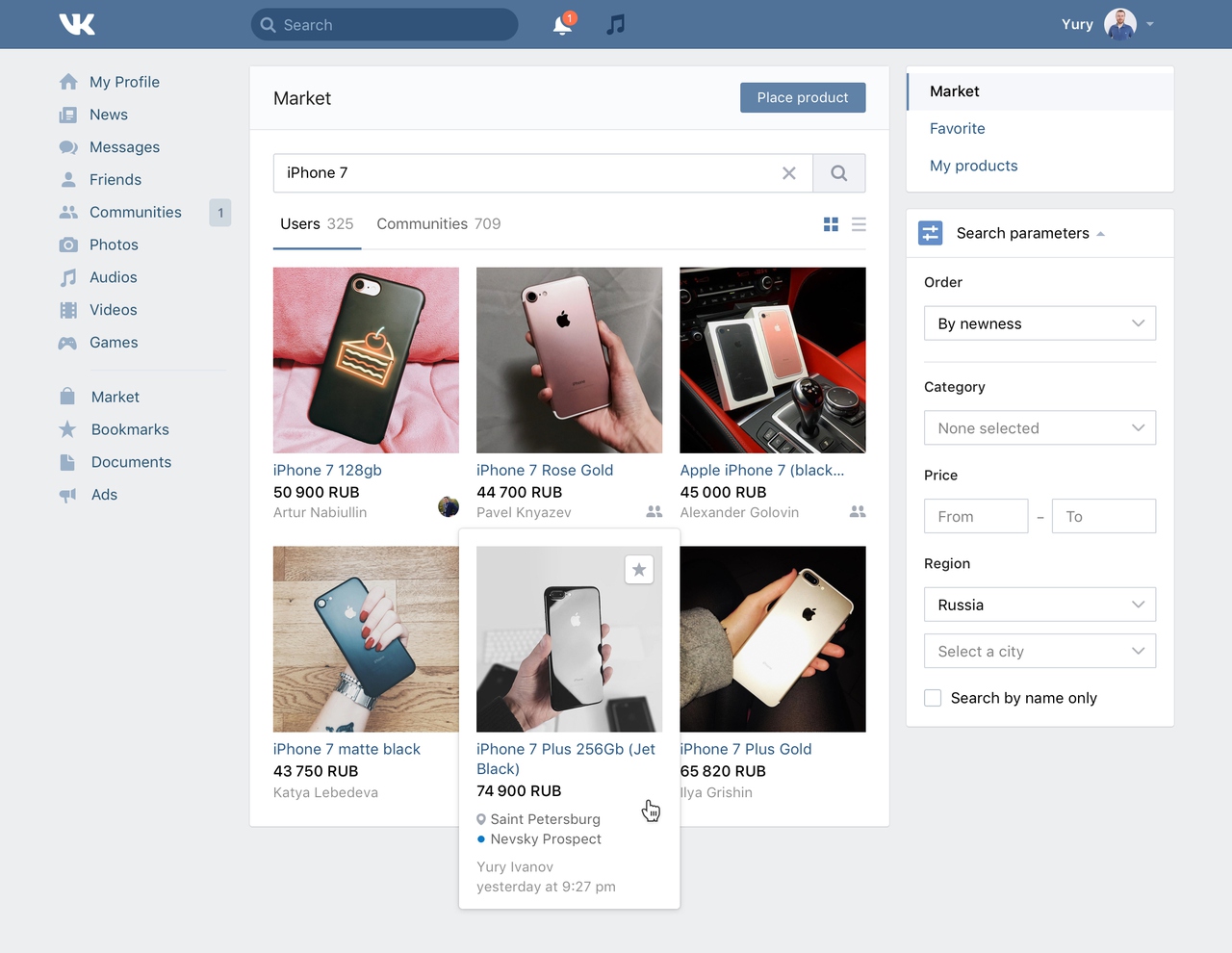 Buy
The main difference between VK Market and other advertising services is that the first thing you see are ads placed by friends and friends of friends. Purchasing from people you know is much safer and more comfortable.
In case you can't find a product you're interested in from your contacts, try searching through community products or ads placed by other users. Also, there are instructions on how to find a product you need.
To buy a product you like, just click the "Contact seller" button in the product card and arrange a deal. By the way, you can pay for it using VK Money Transfer service. With this service you can pay in advance with no need to use cash. Please be alert and don't send money to sellers who seem unreliable.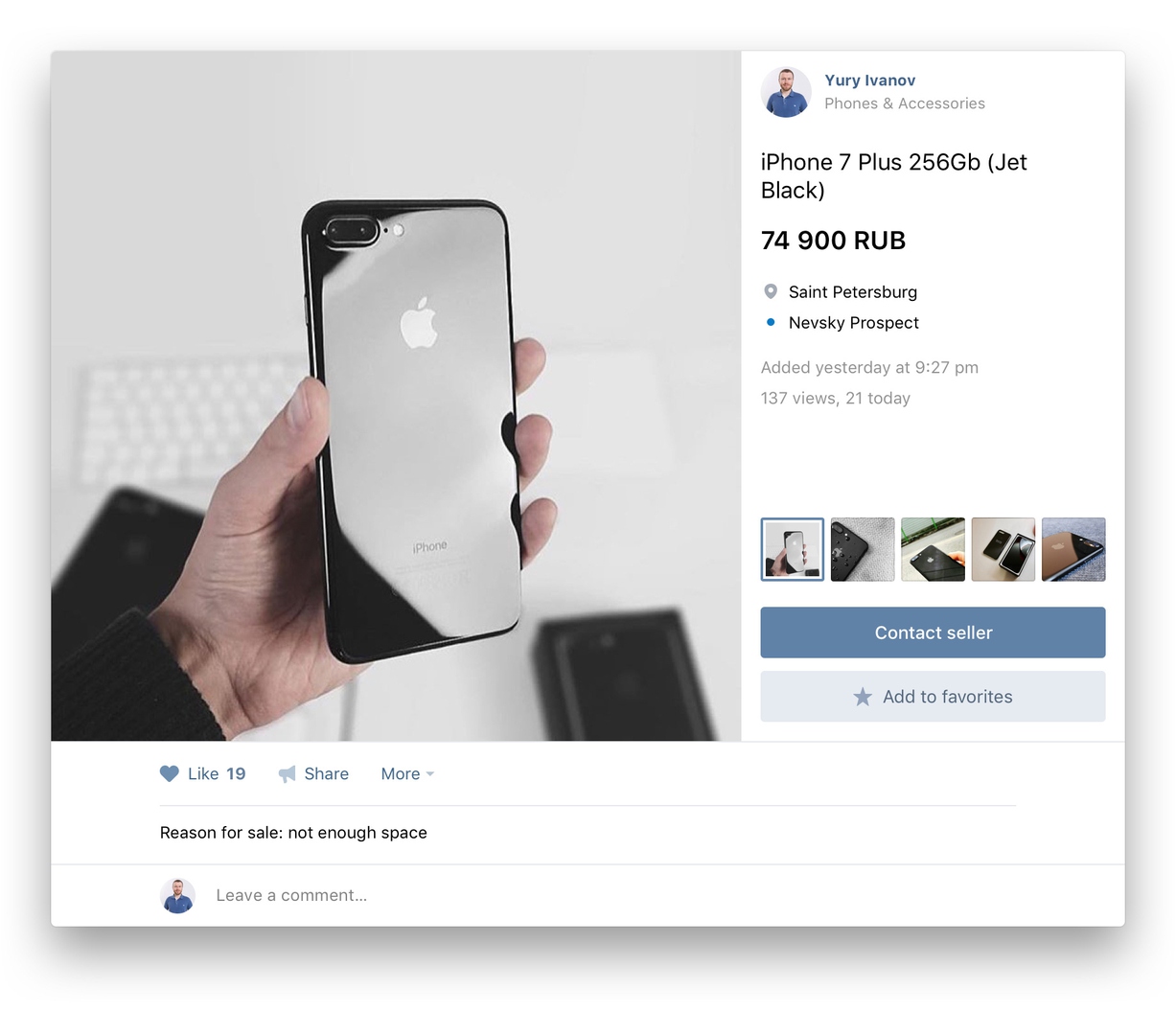 Sell
You've bought a new smartphone and your old one has no applications. The return period for your dress has expired and  it doesn't fit you anymore. Your child has outgrown both the carriage and the car seat. You are selling a car or renting an apartment. Just place an ad which will be available to 400 million registered VK users.
To add a product to the catalog, open the Market section and click the "Place product" button. The other way is to choose "More" in the attachment menu while creating a new post, then click "Product". Please read the detailed instructions on how to publish an ad and manage it.
In the coming months, a comprehensive product catalog will appear in VK's mobile version and on official mobile clients.
Make ads great again!