VK Masks
VK is the best place to share stories and important moments from life. Now doing this has become more fun and interesting because we added interactive masks to stories. Masks are made as pictures and animation, which can be applied to a user's face in real time.
When creating a story, press on the "Masks" button and select the preferred image. On the screen, there are already many masks that will fit any taste.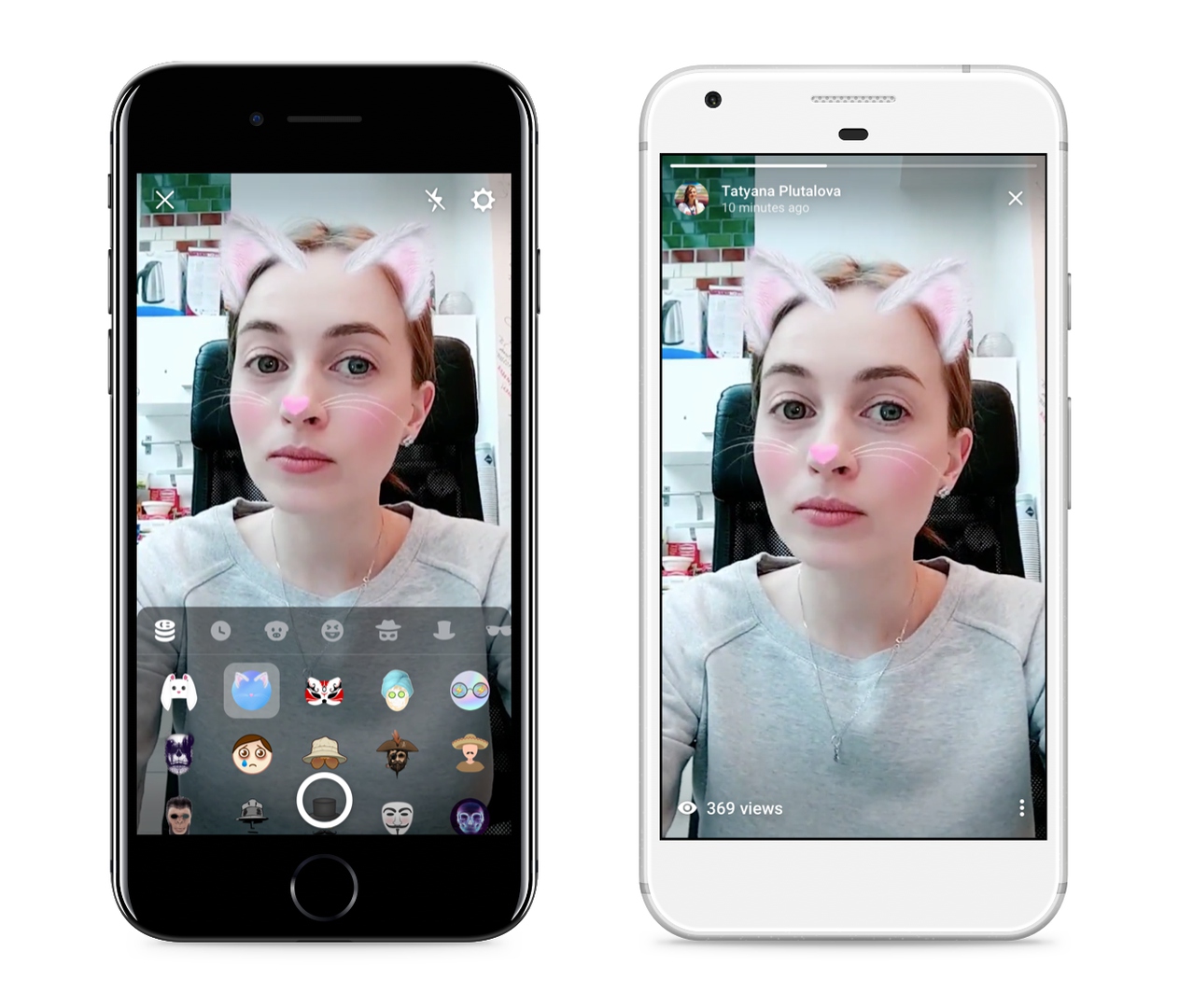 For everyone to find something original for themselves, we have created an open platform to help all people who wish to add their own masks. For this, it is necessary to get acquainted with the documentation located in the group http://vk.com/vkmasks.
Those who believe that their work must be seen by other people can submit their creations for moderation and inclusion into the mask collection. Your masterpieces can be used by millions of people!